The Work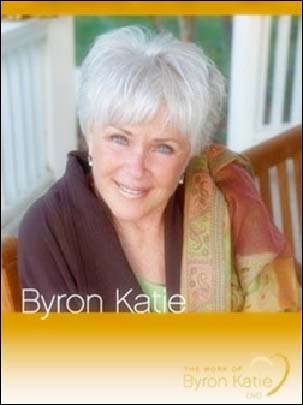 The Work of Byron Katie is a simple exercise of self inspection that enables a person to shift out of beliefs that limit awareness.
Such beliefs often bring a person experiences of discomfort and suffering.
The procedure involves stating or writing down a belief you hold and then asking yourself four simple questions.
1. Is it true?
2. Can you absolutely know that it's true?
3. How do you react, what happens when you believe that thought?
4. Who would you be without that thought?
Turn it around
(Find 3 genuine examples of how each turnaround is true in your life.)
You turn the belief around and assume the viewpoint that you do not hold that belief.
Try that on for size. Feel what it feels like.
Honest inspection of beliefs in this way may often result in relief from stress and discomfort.
If you are interested in getting some coaching in the exercise, contact Sophia Wu at the following email address:
sophiathework@gmail.com.
Her phone is 0937-058-575.
She speaks both English and Chinese fluently.
She currently lives in Taiwan, but may be available worldwide.
The official Byron Katie website is www.thework.com.
Click HERE to open a copy of the worksheet for Byron Katie's basic exercise.
Download it and make copies so you can have fun inspecting your limiting beliefs and moving beyond them.
Below are some books by and about Byron Katie.
Loving What Is: Four Questions That Can Change Your Life,
with Stephen Mitchell, Harmony Books, 2002, ISBN 0-609-60874-6 (HC)
I Need Your Love - Is That True? How to Stop Seeking Love, Appreciation, and Approval and Start Finding Them Instead,
with Michael Katz, Harmony Books, 2005, ISBN 1-4000-5107-X (HC)
A Thousand Names for Joy: Living in Harmony with the Way Things Are,
with Stephen Mitchell, Harmony Books, 2007. ISBN 978-0-307-33923-2 (HC)